This proposal considers the ways in which environmental design can respond to social inequality in the built environment. In many North American cities today, the legacy of redlining is laid bare in how different parts of cities lack appropriate water infrastructure and green space. This project is driven by thinking about the role of architecture in reducing urban heat island effect in the Island View neighborhood of Detroit. The site is adjacent to Belle Isle's MacArthur Bridge, which is the link between the mainland and one of Detroit's most popular recreation areas.

Strategies like massing, implementation of courtyards, attention to solar orientation and daylighting, and passive wall design are used to mitigate undue environmental burdens on the site. Form and landscape strategies were designed around the idea of increasing tree canopy in a large courtyard space. A northern and southern building pinch at the center, forming two connected but smaller, more intimate courtyards. This public space is accessible to all, with the main entrance point on the corner of E Congress Street and East Grande Boulevard.

This project's main priorities were environmental systems and strategies to address urban heat island effect and tree cover scarcity in relation to redlining. Environmental considerations are addressed in the landscape through tree planting and the reduction of impervious surfaces. The two buildings are also designed through an environmental lens by considering solar gain and orientation, daylighting in units, CLT structure, ample insulation, and an exterior circulation system that allows plants to grow vertically.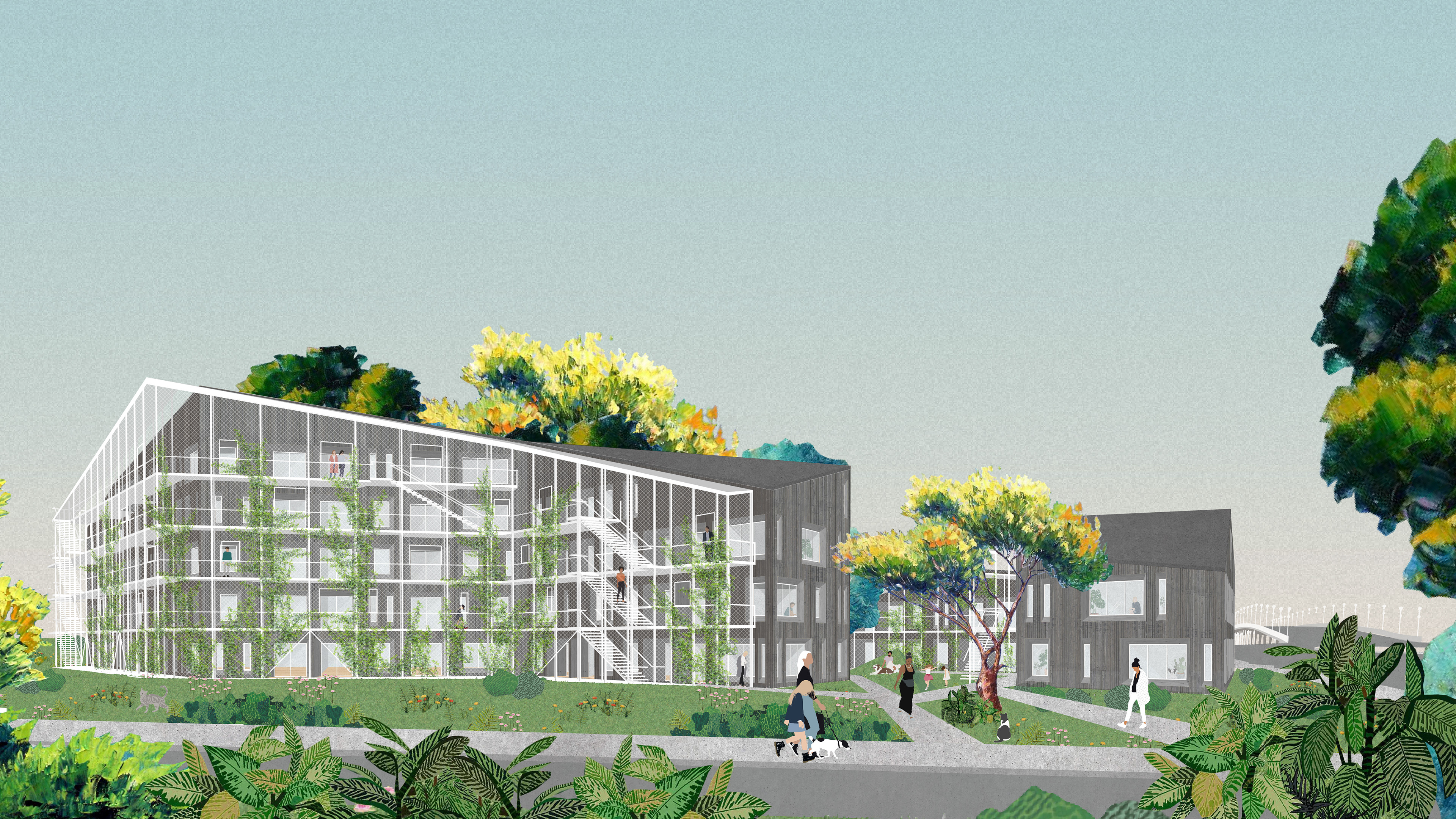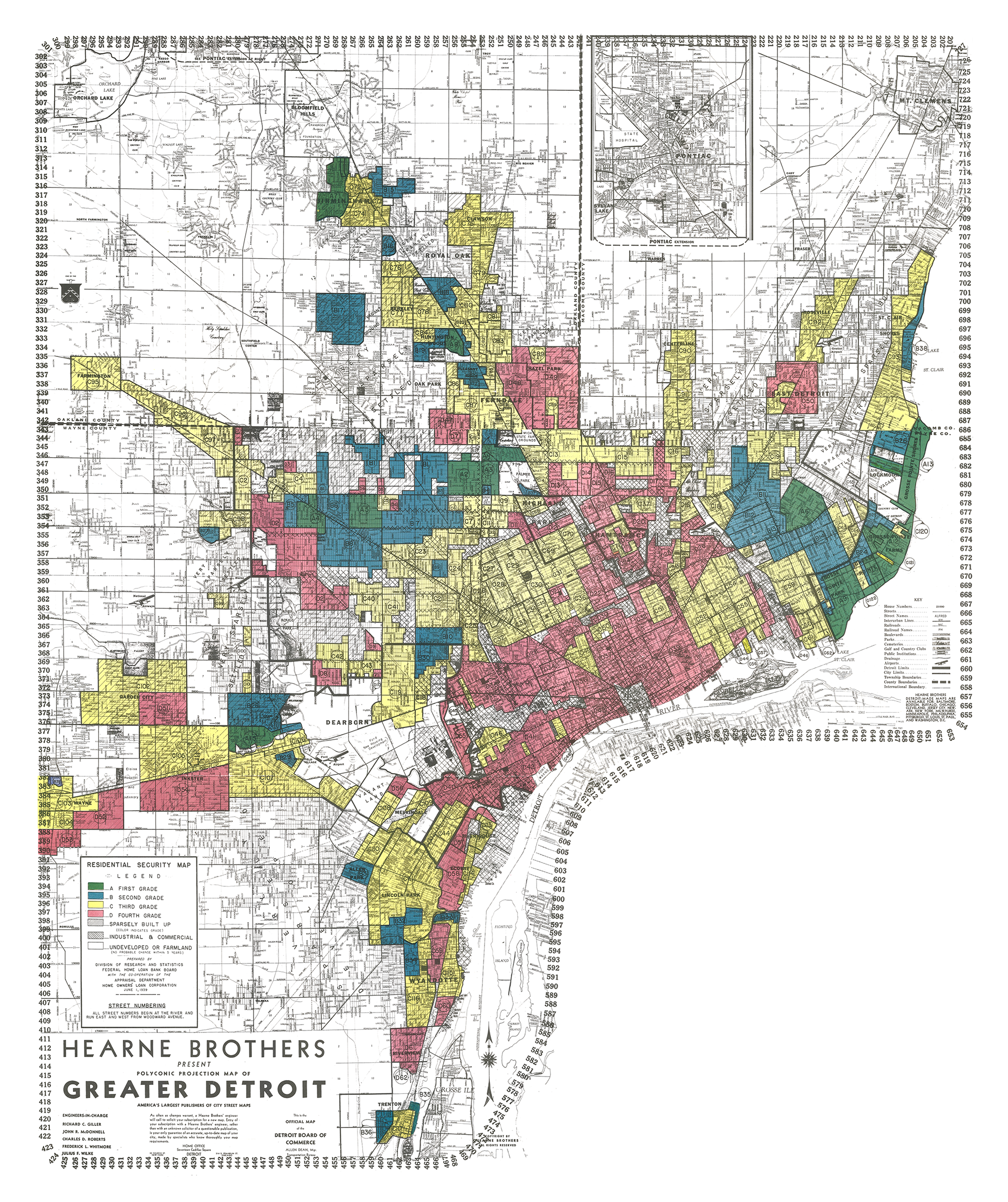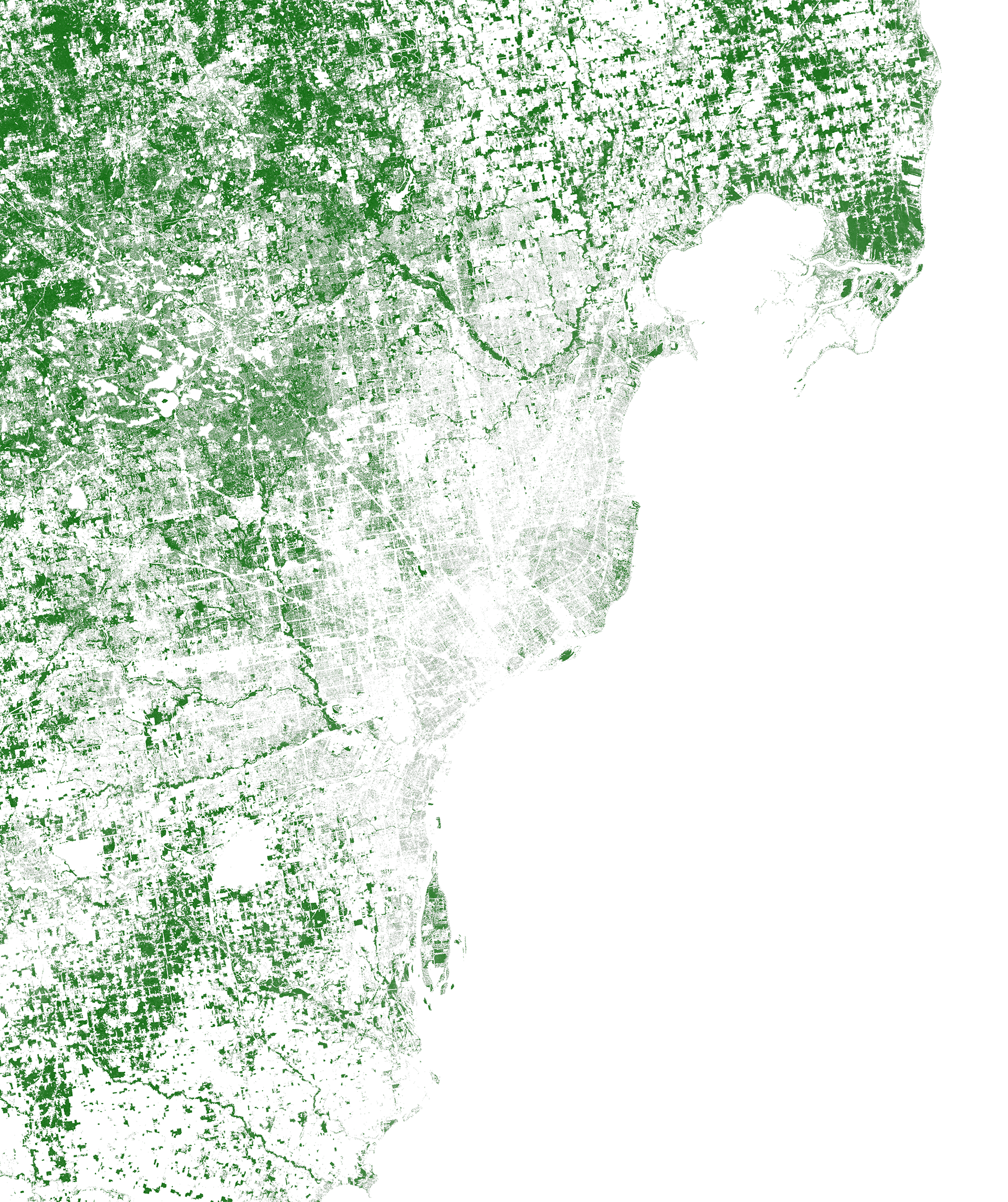 Impervious Surfaces and their Correlation to Tree Canopy in Detroit